No recent updates in this category.
Why not...
Crystal Deason hasn't earned any badges yet... have you?
General

Music

Movies

i love the movie 8 seconds

,

and steel magnolias but i also enjoy: hitch

,

cars

,

open season

,

larry the cable guy health inpector

,

talladaga nights

,

mean girls

,

10 way to losse a guy

,

angle eyes

,

the wedding planner

,

the diary of a mad black woman

,

ray

,

clueless

,

mr and mrs smith

,

dazed and confussed

,

armongeddon

,

casino

,

goodfellas

,

tokyo drif

,

girlfight

,

aginsted the ropes

,

spiderman 1 and 2

,

and a lot more that i cant think of right off the top of my head

Television

house

,

the food channal

, las vagas

Books

my bible it is my manual for well...everything

What Pin Up girl are you?

meoww, you're the sex kitten. One pose and you're on fire! No wonder you have all the men drooling over you ;)

Take this

quiz

!

Quizilla | Join | Make A Quiz | More Quizzes | Grab Code

Heroes
Play

Play Next

Add to queue

Play

Play Next

Add to queue

Play

Play Next

Add to queue

Play

Play Next

Add to queue

Play

Play Next

Add to queue
About me:
.. ..
Click here for your own
Marilyn Monroe Myspace Layout
my name is Crystal Deason i have three kids named ashton , summer and Kara. they are my
world.on
January 11 2011 i married the man of my dreams D.J Deasonwe were expecting our first child in july we ran into complacations and lost the baby .we plan to try agian soon but till then we are getting our self on our feet .( i lost my job because of the pregnancy ) i know God will bless us he has been there through everything and hasnt let us
down.DJ
works and i get to be a stay at home mom i havent been one for almost four years its nice but stressful at the same time rewarding D.j has his plate full with a woman with three kids he take to it like a duck to water he fits right in like he has always belonged the kids love him i have gotten push to the side "cause D.J is cooler than you mom " which is find with me lol we have became quite the lil family .

More Comments and Myspace Layouts at pYzam.com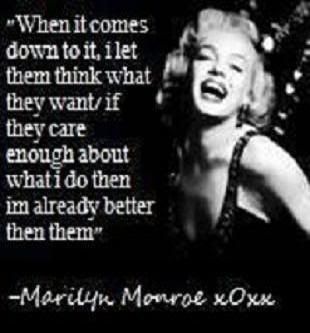 Awesome MySpace Comments & Myspace Layouts

More Free Graphics and Myspace Layouts at pYzam.com



All About Me Survey

I Am - a mother a sister and a friend
I Want - to see my kids grow up happy and to have the love of a husband
I Have - 3 kids that are my heart
I Wish - life was a fairytale
I Hate - people who will hurt you to get what they want or to make them feel better about them selves
I Fear - the lost of one of my kids and never being loved
I Hear - i love you mama and it make the day worth it nomatter how bad th day
I Search - for myself everyday
I Wonder - if ill ever know what it is like to be loved
I Regret - a lot and try not to think about it
I Love - God and my kids
I Ache - when i cant fix what i did in the past that hurt my kids so much
I Always - feel like i am missing something
I Usually - thank Godfor my kids and tell them i love them
I Am Not - as strong as everyone thinks i am
I Dance - when my heart sings
I Sing - when my kids are scared
I Never - knew the love of a mom would run so deep
I Rarely - have time for myslef
I Cry - because i want so much for my kids and can only give them so little
I Am Not Always - a pefect mom but i try
I Lose - my mind when people who shouldnt beparents are
I'm Confused - about my life but i have God to light my path
I Need - God everyday
I Should - go to church mor often then i do
I Dream - about the way i want my life to go

Take This All About Me Survey and other Myspace Surveys at Quizopolis.com

Who I'd like to meet:

Awesome Graphics and Myspace Layouts at pYzam.com

Who I'd like to meet:

Comment Graphics and Myspace Layouts at pYzam.com

i dont know maybe angalina jolen ,vin desiel,gwen stefani I edited my profile at
Freeweblayouts.net
, check out these Myspace Layouts!
Status:

Married

Here for:

Friends

Hometown:

riverside

Orientation:

Straight

Body type:

5' 8" / Average

Ethnicity:

White / Caucasian

Religion:

Christian - other

Zodiac Sign:

Scorpio

Children:

Expecting

Drink:

Yes

Education:

High school

Occupation:

cashier /mom

Income:

Less than $30,000
Polytechnic High

Riverside, CA

Graduated:

N/A

Student status:

Alumni

1997 to 1999