Play

Play Next

Add to queue
Label
: Jaronwood/Universal Republic
Play

Play Next

Add to queue

98,966 plays

Play

Play Next

Add to queue

2,075,172 plays

Play

Play Next

Add to queue

20,299 plays

Play

Play Next

Add to queue

44,836 plays

Play

Play Next

Add to queue

30,421 plays
Genre: Country / Pop

Location Atlanta, Georgia, US

Profile Views: 944040

Last Login: 8/1/2011

Member Since 11/4/2009

Record Label Jaronwood

Type of Label Major

Bio

.. .. .. .. .. .. ........ .. .. .. ........ .. ........ .. ........ .. ........ .. .. .. ........ .. ........ .. ........ .. ........ .. .. .. .. ...... .. .. .. .. .. .. .. .. .. ...... .. .. .. ..Faster than a speeding bullet..... It's a bird?.... It's a plane?.... NO it's Superman!.... And with that phrase, generation after generation became familiar with Superman. The man that men want to be and that women wanted to be with, but ironically with all the world's powers the one thing Superman struggled with most wasn't villains, but rather finding and keeping love..... This simple analogy of the man who could do almost anything and seemingly had it all at his finger tips is exactly how one might describe Jaron of Jaron and The Long Road to Love. Jaron on the surface looms larger than life. He's handsome to the point of having been voted one of, "People's Most Beautiful 50 People," he's dated Hollywood starlets, he's charismatic and his songs having sold millions of records and yet he also longs to find and keep love?.... In the lore of American fiction and the love of the American dream, our greatest novels feature men who rise and fall and after a brush with humility – they rise again. Jaron is exactly this form of protagonist only rather than fiction his is a story of real life experiences. His new album ..Getting Dressed in The Dark.. is as much a diary into the trial and tribulations of new love turned sour, as it is exhibition in self awareness. So why is Jaron making a comeback into music with this kind of brutal honesty shared with the world? Aren't we supposed to keep our diaries hidden in places no one can find? Jaron tried to hide, but it did nothing for him or anyone else any good and it dawned on him, .... "What's the point of writing songs that just serve me? In reality we're all a lot more similar than we sometimes want to admit and if something has affected me, chances are, it has affected others. Maybe my experiences can help comfort someone by knowing that they're not alone, because someone else out there too thinks the same way they do." .... The moment Jaron decided that his experiences were not a unique set of riddles, but more a collective assembly of thoughts on love, helped in shaping not only his return to music, but the kind of music with which he would return. .... So, after deciding that against all odds he was going to return to music full-time, Jaron knew he needed to find a new home other than Los Angeles. He honors and loves the city angels, but recognized that in order to rediscover himself; he would need a change and would need to abandon the golden handcuffs Hollywood had given him. Jaron chose to return to his Southern roots, stopping short of Atlanta, in Nashville, Tennessee. He crashed on couches and a spare bedroom of a friend. He honed his songs, taking out the ironical and replaced them with a truly honest view and verbiage that said the things we think, but rarely say in public. He played these songs to small and unique crowds and got to know the people around him and one thing he noticed after every show was that not only did he feel better, a cleaner spirit, but others felt better too. .... So this Superman opened up his heart, his diary, his guitar case, blew the dust off his piano and began playing more shows and crafting his honest storytelling style that is at the heart of what Nashville and country music was born and bred upon. He shed the esteemed Beverly Hills zip code and the past and began creating an album fueled by a story of love gone right, then wrong, and then shown the door to humility. .... He knew the music business well, having been a huge success first with his twin brother and seeing how the industry model worked and more importantly how it didn't work. He wanted to go in reverse, this time consulting fans and listeners and not industry veterans. Jaron allowed this fan based movement to pick his first single and they essentially grew into his promotion department, calling radio incessantly until they played the song. His first single "Pray for You" in less than 6 months has risen inside the Top 20 of country music's charts; it has had 22 consecutive weeks of sales gains, is the number 2 selling country song in the world and has reached inside 25 out of 200 on the Top Song Charts on iTunes. The single was also number one on Billboard's Heatseekers Chart for four consecutive weeks. Jaron came from nowhere to be 12 on MySpace Country Music Charts, he has over 50k registered fans and growing, his original video has over 2.8 million views and along with 9 other videos of either live shows or in home "Living Room Sessions" is at a combined 3.9 million views and over 60k unique views a day..... The album is, song after song, a declaration that Superman is happy being Clark Kent and that he has no interest in ever stepping foot into a phone booth again. .......................... ..

Members

.. .. .. .. .. .. .. .. .... .. .. .. ........ .. ........ .. ........ .. .. .. .. .. .. ...... .. ...... .. .. .. ...... ...... .. ..

Influences

Sounds Like
02:37 | 189 plays | May 9 2011
Bio:
.. ..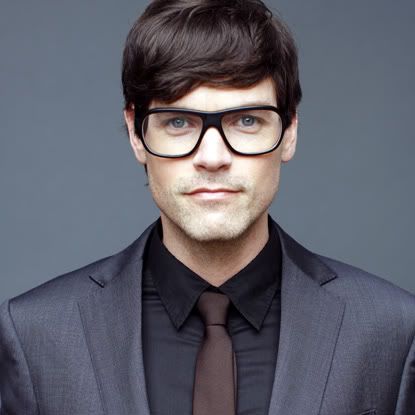 Faster than a speeding bullet.

It's a bird?

It's a plane?

NO it's Superman!

And with that phrase, generation after generation became familiar with Superman. The man that men want to be and that women wanted to be with, but ironically with all the world's powers the one thing Superman struggled with most wasn't villains, but rather finding and keeping love.

This simple analogy of the man who could do almost anything and seemingly had it all at his finger tips is exactly how one might describe Jaron of Jaron and The Long Road to Love. Jaron on the surface looms larger than life. He's handsome to the point of having been voted one of, "People's Most Beautiful 50 People," he's dated Hollywood starlets, he's charismatic and his songs having sold millions of records and yet he also longs to find and keep love?

In the lore of American fiction and the love of the American dream, our greatest novels feature men who rise and fall and after a brush with humility – they rise again. Jaron is exactly this form of protagonist only rather than fiction his is a story of real life experiences. His new album Getting Dressed in The Dark is as much a diary into the trial and tribulations of new love turned sour, as it is exhibition in self awareness. So why is Jaron making a comeback into music with this kind of brutal honesty shared with the world? Aren't we supposed to keep our diaries hidden in places no one can find? Jaron tried to hide, but it did nothing for him or anyone else any good and it dawned on him,

"What's the point of writing songs that just serve me? In reality we're all a lot more similar than we sometimes want to admit and if something has affected me, chances are, it has affected others. Maybe my experiences can help comfort someone by knowing that they're not alone, because someone else out there too thinks the same way they do."

The moment Jaron decided that his experiences were not a unique set of riddles, but more a collective assembly of thoughts on love, helped in shaping not only his return to music, but the kind of music with which he would return.

So, after deciding that against all odds he was going to return to music full-time, Jaron knew he needed to find a new home other than Los Angeles. He honors and loves the city angels, but recognized that in order to rediscover himself; he would need a change and would need to abandon the golden handcuffs Hollywood had given him. Jaron chose to return to his Southern roots, stopping short of Atlanta, in Nashville, Tennessee. He crashed on couches and a spare bedroom of a friend. He honed his songs, taking out the ironical and replaced them with a truly honest view and verbiage that said the things we think, but rarely say in public. He played these songs to small and unique crowds and got to know the people around him and one thing he noticed after every show was that not only did he feel better, a cleaner spirit, but others felt better too.

So this Superman opened up his heart, his diary, his guitar case, blew the dust off his piano and began playing more shows and crafting his honest storytelling style that is at the heart of what Nashville and country music was born and bred upon. He shed the esteemed Beverly Hills zip code and the past and began creating an album fueled by a story of love gone right, then wrong, and then shown the door to humility.

He knew the music business well, having been a huge success first with his twin brother and seeing how the industry model worked and more importantly how it didn't work. He wanted to go in reverse, this time consulting fans and listeners and not industry veterans. Jaron allowed this fan based movement to pick his first single and they essentially grew into his promotion department, calling radio incessantly until they played the song. His first single "Pray for You" in less than 6 months has risen inside the Top 20 of country music's charts; it has had 22 consecutive weeks of sales gains, is the number 2 selling country song in the world and has reached inside 25 out of 200 on the Top Song Charts on iTunes. The single was also number one on Billboard's Heatseekers Chart for four consecutive weeks. Jaron came from nowhere to be 12 on MySpace Country Music Charts, he has over 50k registered fans and growing, his original video has over 2.8 million views and along with 9 other videos of either live shows or in home "Living Room Sessions" is at a combined 3.9 million views and over 60k unique views a day.

The album is, song after song, a declaration that Superman is happy being Clark Kent and that he has no interest in ever stepping foot into a phone booth again.
Member Since:
November 04, 2009
Record Label:
Jaronwood
Jaron and The Long Road to Love has 16279 friends.