Play

Play Next

Add to queue
Play

Play Next

Add to queue

525 plays

Play

Play Next

Add to queue

239 plays

Play

Play Next

Add to queue

203 plays

Play

Play Next

Add to queue

239 plays

Play

Play Next

Add to queue

77 plays
Genre: Freestyle / Hip Hop / Rap

Location DULUTH, Minnesota, US

Profile Views: 131906

Last Login: 3/21/2012

Member Since 5/12/2005

Website kriticalkontact.com

Record Label Blaze It Records LLC

Type of Label Indie

Bio

Tour Videos .... .. .. .. .. .. .. .. .. .. .. .. .. .. .. .... Conditioned consumers who are finally ready for something original need not look any further. .... Kritical Kontact formed in 1999. Everyone feel asleep for 11 years and now its 2010. Some people are starting to wake up.. .... We dont take anything very seriously(not even this bio) If you love us, we love you. If you hate us, we still love you! In the confusing world of indie hip hop everyone has a story and everyone thinks they are the best. We however realized long ago that seperation is an illusion, everyone is equal because in essence everyone and everything is one. Life is all about having experiences. We are just doing what we love.. making music, performing, touring, educating and laughing .... We are friendly and humble, 2 qualities you dont see very often in rappers. We do not brag, boast or try to build our egos in any other way.. we just try to stay positive and have fun with our music. We sometimes include infomation in our songs that we feel is important. We are anti-Royalty. We believe in individual freedom and liberty. .... We dont believe in lables, but others who do have labeled us as.. Spiritual and Political rappers, a portion of the others have said that we are upbeat and creative emcees, and the ones who have never heard our music, act like they have and say that we are jerks with shitty songs. .... each person creates their own reality. So make yours a great one. .... NEW KRITICAL CD NOW AVAILABLE FOR $10 We will cover the shipping! .. ...... .. .. .. .. .. .. .. .... listen to Truth Music @ Polygraph radio... click the link below... ...... .... ..House party we played at night before our Radio show...... .. .. .. .. .. .. .... .. .. .. .. .. .. .. .. .. .......... ..........

Members

.. .. .. .. License this music for commercial use through ..Pump Audio.. .. .. .. .. .. .. This work is licensed under a ..Creative Commons Attribution 2.5 License.. .. ..Join our text message list!.. .. .. .. .. .. type="text/javascript" src="http://www.northlandsms.com/scripts/widget.js">..>

Influences

CHECK OUT HER GROOOOOVY JEWELRY Click On Her Picture! ...... ...... .. .... KRITICAL KONTACT HOODIES AND CD's! .... ...... ...... ...... .. .. .. .. .... ..........

Sounds Like

.. .. .. ............MySpace Layouts..............MySpace Layouts............MySpace Codes............MySpace Backgrounds.......... .. .. .. .. .. .. ............Add Ron Paul Revolution to your page.......... Ron Paul, Bobby Kennedy, Martin Luther King JR, Ghandi, Thomas Jefferson, Ben Franklin, Jonh F Kennedy, Paul Wellstone!
No recent updates in this category.
Why not...
04:10 | 179 plays | Apr 10 2008
Bio:
Tour Videos
Conditioned consumers who are finally ready for something original need not look any further.
Kritical Kontact formed in 1999. Everyone feel asleep for 11 years and now its 2010. Some people are starting to wake up..
We dont take anything very seriously(not even this bio) If you love us, we love you. If you hate us, we still love you! In the confusing world of indie hip hop everyone has a story and everyone thinks they are the best. We however realized long ago that seperation is an illusion, everyone is equal because in essence everyone and everything is one. Life is all about having experiences. We are just doing what we love.. making music, performing, touring, educating and laughing
We are friendly and humble, 2 qualities you dont see very often in rappers. We do not brag, boast or try to build our egos in any other way.. we just try to stay positive and have fun with our music. We sometimes include infomation in our songs that we feel is important. We are anti-Royalty. We believe in individual freedom and liberty.
We dont believe in lables, but others who do have labeled us as.. Spiritual and Political rappers, a portion of the others have said that we are upbeat and creative emcees, and the ones who have never heard our music, act like they have and say that we are jerks with shitty songs.
each person creates their own reality. So make yours a great one.
NEW KRITICAL CD NOW AVAILABLE FOR $10 We will cover the shipping!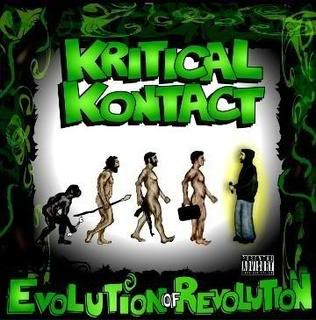 .. .. .. ..
..
listen to Truth Music @ Polygraph radio... click the link below...
..House party we played at night before our Radio show
Member Since:
May 12, 2005
Members:
License this music for commercial use through
Pump Audio
..
This work is licensed under a ..Creative Commons Attribution 2.5 License
Join our text message list!
.. .. ..
.. type="text/javascript" src="
http://www.northlandsms.com/scripts/widget.js
">..>
Influences:
CHECK OUT HER GROOOOOVY JEWELRY Click On Her Picture! ..
..
Sounds Like:
.. ..
Ron Paul, Bobby Kennedy, Martin Luther King JR, Ghandi, Thomas Jefferson, Ben Franklin, Jonh F Kennedy, Paul Wellstone!
Record Label:
Blaze It Records LLC