No recent updates in this category.
Why not...
Loreena McKennitt Fan Page hasn't earned any badges yet... have you?
General

Discography Elemental (Quinlan Road, 1985) To Drive The Cold Winter Away (Quinlan Road, 1987) Parallel Dreams (Quinlan Road, 1987) The Visit (Quinlan Road, 1991) The Mask And Mirror (Quinlan Road, 1994) A Winter Garden: Five Songs For The Season (Quinlan Road, 1995) The Book Of Secrets (Quinlan Road, 1997) Live In Paris And Toronto (Quinlan Road, 1999) An Ancient Muse (Quinlan Road, 2006)

Music

ABOUT THE MUSIC: ELEMENTAL 1985:

ELEMENTAL was was recorded one week in July, 1985 in a barn in Southern Ontario amongst a field of sunflowers. "Celtic history would become my creative springboard",

Loreena recalls of her growing fascination with the subject. "Musically

,

I came to learn of

,

and be inspired by

, many groups and artists ranging from those who authentically recreate its traditional forms to those who,

like Brittany's Alan Stivell

,

seek to mould it into something new and innovative." At the time of this recording

, the composer's involvement in film and theatre would play a substantial role in the eclecticism of the material presented here. Elemental's nine tracks showcase McKennitt's talents as a singer and harpist with fresh and memorable arrangements of traditional favourites, and musical settings of poems by Yeats and Blake. Its featured guests include renowned actor and folk musician Cedric Smith and esteemed Shakespearean actor Douglas Campbell. LONG COLD WINTER 1987:

Loreena's second, self-produced recording presents seasonal music with a fresh and serendipitous approach. This collection of traditional and lesser-known winter and Christmas carols was recorded in 1987 on location at The Church Of Our Lady in Guelph,

Ontario

,

and

,

in Ireland

, a Benedictine monastery and The Tyrone Guthrie Centre in Annaghmakerrig. "The arrangements are sparse,

but somehow I felt that they reflected the dynamics of the fall and winter seasons

,

and that there can be much beauty in such simplicity

,

" she concludes. "As it is recorded on location

,

you may occasionally hear sounds of life continuing on around us. We hope these are not distracting

, but rather are embraced like flecks of straw in the wool sweater your grandmother might have knitted to keep the cold winter away." PARALELL DREAMS 1989:

"Beyond the transportation into fantasy,

dreams have served as a vehicle through which we have integrated our conscious and subconscious

,

the real and the surreal

,

the powerful and the intangible"

, says Loreena McKennitt of the themes examined via these eight evocative songs. One of the most successful independent releases ever in McKennitt's native Canada, the self-produced 1989 album Parallel Dreams is also her first recording to feature the artist's own lyrical contributions. "If there is a recurrent thread that runs through these dreams",

their creator concludes

,

"it is one of yearning toward love

,

liberty and integration. Of all the variations of dreams we may have

, these surely are our parallel dreams". THE VISIT 1991:

A multimillion-selling success around the world, this 1991 recording recasts Loreena's early influences in an inventive and contemporary light. Its nine self-produced tracks range from a haunting version of "Greensleeves" sung "as I imagine Tom Waits might have done it" and a stirring instrumental "Tango To Evora" to the heartrending traditional balladry and proto-environmentalism of "Bonny Portmore" and,

finally

,

one of Loreena's best-loved creations

, a gorgeously melodic setting of Tennyson's epic Arthurian poem "The Lady Of Shalott". "The Celts knew,

as we are re-learning now

,

the importance of a deep respect for all the life around them

, " Loreena concludes. "This recording aspires to be nothing so much as a reflection into the weave of these things." THE MASK AND THE MIRROR 1994:

"I have come to use the pan-Celtic history,

which spans from 500 BC to the present

,

as a creative springboard"

, says Loreena McKennitt. "The music I am creating is a result of travelling down that road and picking up all manner of themes and influences, which may or may not be overtly Celtic in nature. With The Mask And Mirror I began my journey in Galicia,

the Celtic corner of Spain

, and I moved on from there as I continued on my own historical and musical pilgrimage. I looked back and forth though the window of 15th century Spain,

through the hues of Judaism

,

Islam and Christianity

,

and was drawn into a fascinating world: history

,

religion

, cross-cultural fertilization." Self-produced and boasting an exotic palette of instrumentation from cello and uillean pipes to dumbeg,

tabla and oud

, Loreena's fifth album was released in 1994 and has since sold several million copies worldwide. Spanning Spanish,

Celtic and Moroccan influences

, it follows paths of inspiration from Ireland to Santiago de Compostella to the Middle East. Accompanying musical settings of poems by St. John Of The Cross and Shakespeare are eclectic, richly-textured originals including a seductively dramatic "The Mystic's Dream" and "Marrakesh Night Market". THE WINTER GARDEN 1995:

Loreena's first full project at Peter Gabriel's Real World Studios near Bath,

England

, this five-track EP began as an exploratory exercise and was recorded over five days in July 1995. A Winter Garden features musical collaborations between McKennitt,

her touring band and an international cast of guest artists. The innovative

,

brightly-hued arrangements of three Christmas favourites ("God Rest Ye Merry

,

Gentlemen"

, "Good King Wenceslas" and "Coventry Carol") conjure up a distinctly Middle Eastern musical atmosphere in which,

says Loreena

, "I hope some of the scent of frankincense and myrrh comes through". THE BOOK OF SECRETS 1997:

"A good traveller has no fixed plans, and is not intent on arriving." Chinese philosopher Lao Tzu's words are a good introduction to the third album in a trilogy of musical travel documents that began with The Visit. Recorded at Peter Gabriel's Real World studios in England,

The Book Of Secrets was written and researched all over the world

,

and

,

following its release in 1997

, would go on to sell several million copies around the globe. The album features a cast of over two dozen musical collaborators,

and the eight songs contained therein

,

including North American hit single "The Mummers' Dance"

, leads the listener on unexpected journeys. Follow the music from ancient Byzantium to a puppet-maker's theatre in Sicily, or from the rocky island of Skellig Michael once inhabited by Irish monks in the Dark Ages to Venice and the journeys of Marco Polo, or from the tragic narrative of " The Highwayman" to the thunder of hooves across the Caucasus and the echoes of Dante' s words found,

unexpectedly

, in a train journey across Siberia. LIVE IN PARIS AND TORONTO 1999:

Captured live in April and May of 1998 in the Salle Pleyel in Paris and Massey Hall in Toronto,

this 1999 two-CD set is

,

says Loreena

, simply "the sound of us doing what we did". Featuring performances of all of the songs from The Book Of Secrets as well as a generous selection of favourites from previous recordings. THE ANCIENT MUSE 2006:

"Tell me,

O Muse

,

of those who travelled far and wide" Aptly

, it is an echo of Homer's timeless Odyssey that introduces Loreena McKennitt's seventh studio recording,

the latest volume of a project she describes as "musical travel writing". This time

,

the journey takes her in search of the Celts' easternmost paths

,

from the plains of Mongolia to the kingdom of King Midas and the Byzantine Empire. Along the way

,

she muses on the concepts of home

,

of travel in all its incarnations

, of the cultural intermingling that underpins human history and our universal legacies of conflict and hope.

Movies
Play

Play Next

Add to queue

Play

Play Next

Add to queue

Play

Play Next

Add to queue
About me:
http://www.quinlanroad.com
_
Canadian singer/composer Loreena McKennitt is self-managed, self-produced, and the head of her own internationally successful record label, Quinlan Road. In a recording career spanning nearly two decades, McKennitt's "eclectic Celtic" music has won critical acclaim worldwide and gold, platinum and multi-platinum sales awards in fifteen countries across four continents.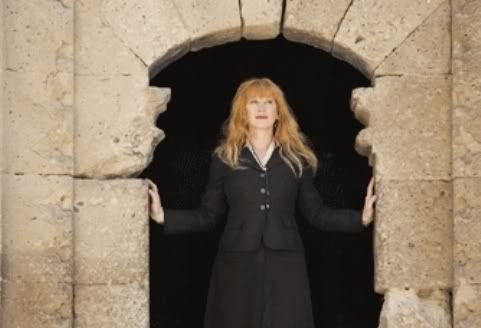 Born in the province of Manitoba, Canada, Loreena moved to Stratford, Ontario, Canada in 1981, where she still resides. She has acted and sung in, and composed music for, Stratford Festival of Canada productions ranging from The Tempest (1982) to The Merchant Of Venice (2001). Her recording career began in 1985 with the album Elemental. In the fledgling years of her label Quinlan Road, Loreena ran its operations from her kitchen table, selling recordings by mail order and producing her own concert tours across the country. Quinlan Road's catalogue is currently distributed around the world by The Verve Music Group (US), Universal Music (Canada and other territories including Italy and Spain) and a number of independents including Keltia Music (France) and SPV (Germany).
Loreena continues to manage her career from her Stratford base. An active member of her community, she has founded and oversees important charitable undertakings in the fields of water safety and family/childhood support services.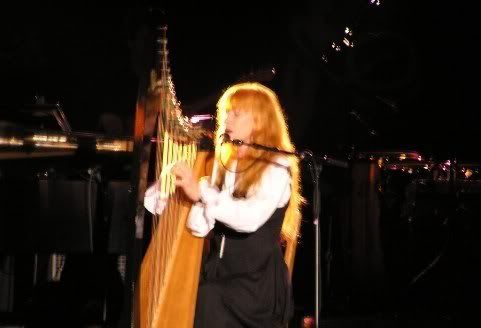 ..

Myspace Layouts - Myspace Editor - Image Hosting

..
Who I'd like to meet:
ALL THOSE WHO LOVE LOREENA'S MUSIC AND HER VISION........
Status:

Single

Zodiac Sign:

Taurus