Play

Play Next

Add to queue
Play

Play Next

Add to queue

16,395 plays

Play

Play Next

Add to queue

346 plays

Play

Play Next

Add to queue

23,194 plays

Play

Play Next

Add to queue

70,998 plays

Play

Play Next

Add to queue

313,093 plays
Genre: Electro / Electronica / Trance

Location Berlin and Miami, Florida, US

Profile Views: 1734788

Last Login: 10/30/2012

Member Since 8/20/2005

Website www.markusschulz.com | www.globaldjbroadcast.com

Record Label Coldharbour, Armada

Type of Label Indie

Bio

Introduction: Over the last 10 years Markus Schulz has fused the individual musical identities of progressive house & trance into his own creative and now inimitable hybrid sound. Through the unique alignment of his headline DJ sets, Coldharbour label output and highly prominent Global DJ Broadcast radio show, he orchestrated a sea change revolution in the US trance scene. This success has been singularly reflected in weekly headliner sets in front of many tens of thousands, a GDJB listenership up in the tens of millions & one Beatport chart-topping release after another. Following several highly ranked positions, in 2008 Schulz punched his way into the Top 10 of DJ Magazine's Top 100 chart, landing at no.8. In repeating the exact same achievement in 2009, he now stands, quite unequivocally, as America's no.1 club DJ. Early History: Born in Eschwege, central Germany, Markus emigrated to the United States. Age 13, his dance music awakening came during the grip of the country's then-exploding breakdance scene. His early production and DJ career roughly tracked that of the Stateside 2nd coming of House and he caught his first production break in 1993 when he remixed Sagat's 'Why Is It? (F** Dat)' for FFrr. Markus' freshman production release followed in 1994 with the 6-track-strong 'Plastik Trax EP Vol 1'. Throughout the mid to late Nineties he continued to pull in early acclaim with a range of releases on numerous US luminary labels. In 1998 he recorded 'You Won't See Me Cry' for Plastik Records (his first label), a release which was picked up by Eve Records for the UK. This became Markus' first international calling card… The world had started to tune in. Markus Schulz – The DJ: Through his natural audience affinity, flawless (and seemingly effortless) mixing and innate tune selection, he has wowed crowds in pretty much every major district, principality and metropolis. Schulz's DJ career has, to the greater degree, run parallel to that of his productions. In the early Noughties, having fixed focus on the hinterland between trance & progressive, he began to reach audiences further and further afield. In 2004 he was signed to the David Lewis Productions agency (also home of the World's No.1 DJ Armin van Buuren) and his career took another big step forward. Now a regular fixture at the world's biggest & most famous clubs, arenas and festivals, he lays down his unique trance-progressive vision on a weekly basis. In Europe, he's smashed Trance Energy, Nature One & Dance Valley, worked tent-pegs loose at Creamfields & Global Gathering and brought gridlock to the Love Parade. Stateside the colossal Electric Daisy & Ultra Festivals have both felt the Schulz pressure and yet further afield still he's induced floor upheaval in China and Australia (most recently at the Future Music Festival). After several significant showings in the Top 100 DJs chart, he now ranks as one of the top 10 DJs in the world and in 2008 was voted Best American DJ at the IDMAs. Coldharbour Recordings: Schulz's sound notably came quickest to the ears of continental European DJs. Following the formation of the Armada group in 2005, Armin sought Markus out and asked him to start compiling tracks for a new vinyl series. The Coldharbour Sessions EPs launched in 2004 (with the first 3 releases coming out on the already established Electronic Elements label). In quick succession they began to leave crater-like impacts on dancefloors and within 12 months Coldharbour the label was born. Named after Markus' then-production base in London's Coldharbour Lane, its output immediately brought a new fission sound to Armada. It also became a lightning rod for a new generation of prog-inclined producers – setting in motion the careers of (amongst others) Santiago Nino, Rex Mundi, Mark Otten & Niklas Harding. With 2005 under the spell of Coldharbour's more sophisticated, minimal, but still melodic take on the prog-trance sound, Markus struck again with the first Coldharbour Sessions mix compilation. Such has been the success of the imprint that in 2007 it was joined by a sub-label, Coldharbour Red. This, in turn, was a launch pad for Marcus Schössow, tyDi, Glenn Morrison & Evol Waves and was the point of re-entry for early Schulz side-project, Dakota (see Dakota section below). Six years after its birth, in 2010, Coldharbour stands at the top tier of the world's trance & progressive labels and stands on the threshold of its 100th release. M.S. Productions 2005 – 2010: Perfectly intersecting the quality/quantity axis, Markus' own productions have been the most fundamental of components in marshalling clubbers and music lovers to his sound. Over the course of the last half-decade tracks like 'First Time' & 'Without You Near' (2005), 'Fly To Colours', 'Never Be The Same' & 'I Am' (2007) 'Perfect' & 'Cause You Know' (2008) & most recently 'The New World' & 'Do You Dream' have each played their vital part. Markus is also a keen production collaborator. In 2005 he famously teamed up with likeminded producers Gabriel & Dresden and Departure for 'Without You Near' and in mid-2008 did the same with Andy Moor on 'Daydream' and most recently on 'Goodbye' with Max Graham. The impact of all the singles has been cauterized by his studio albums 'Without You Near' (2005), 'Progression' (2007). In February 2010, Schulz completed recording his third long-player, 'Do You Dream?', which is scheduled for release in June 2010. The Global DJ Broadcast show: Now in its fifth year Schulz's GDJB has continued to be a beacon for an always-growing throng of trance & progressive dance fans. Broadcast through leading station DI.fm and Sirius/XM satellite, the Global DJ Broadcast site and 50+ other FM stations around the planet, it has become every bit required listening for the EDM-savvy. Based on a regular format, the first show of each month is a two hour long mix from one of Schulz's rolling World Tour gigs - ones that have of late included Medellin, Columbia, St Petersberg, Russia & Amnesia in Ibiza. Subsequent shows in the month feature Markus mixing his broad-span pick of the current electronic dance music best for an hour (which includes the forum-voted Global Selection track of the week) followed by guest mixes from both established and up-and-coming DJs. Markus Schulz – The City Albums:Markus is also responsible for one of the longest running and most respected compilation album series in trance history. Kicking off in 2005 in Miami, its city-hopping concept has gone on to spotlight Ibiza in '06, Amsterdam in '08, & Toronto in '09. Most recently he homed in on Las Vegas for an album that Mixmag said: "managed the rarity of living up to the hype" and "ranked as his best yet"). Providing a microcosmic view of his sound, they have become cornerstones for fans CD & mp3 collections, with each new travelogue edition bringing in a fresh wave of supporters. Notably, the Amsterdam '08 release was nominated for an IDMA award for Best Full Length DJ Mix (in the same year that Markus took home the trophy for Best American DJ). Remixes: Markus powered into remix action in the early 90s with a 30+ volley of high-profile reworks. Over the course of the decade he re-tooled the production works of Euro dominators like The Real McCoy & Technotronic, house masters & divas Armand van Helden & Liz Torres, legendary Nineties icons RuPaul, Bette Midler & Sandra Bernhard and fully-fledged A-listers like Madonna. As the Millennium arrived though he began to work on deeper, more intrinsically electronic dance fare... In 2000 he remixed trance innovator Pablo Gargano's 'Absolution', PQM's Renaissance classic 'The Flying Song' and Fatboy Slim's 'Sunset (Bird of Prey). Satisfied that he'd found the right dance strata to focus on Markus has gone on to rewire tracks by Oceanlab, Motorcycle, Dance 2 Trance, Cosmic Gate, Nalin & Kane, Kyau & Albert, John O'Callaghan, & Space Manoeuvres amongst many, many others. Markus Schulz aka: Dakota: Markus has only made rare use of pseudonyms through his career - seeing them as being only valuable if they represent an outlet for something other than his 'regular' output. At the turn of the last decade Schulz released 3 tracks ('Swirl', 'Frozen' & 'Lost in Brixton') under the moniker Dakota. Over time these became focal points for the year-on-year exponential intake of new fans. In 2009 Schulz paid dividend to that by resurrecting the guise, updating its sound and directed his attentions on a whole album of new Dakota material. 'Thoughts Become Things' was the end product and with it came a route diversion that went into a new valley-deep sound – one that expanded to embrace the fringes of techno, house and other sub-genres. It once again fortified the Schulz's fanbase and expanded the range of DJ support for his music. The album has thus far justified 7 single releases that have included particular fan-favourites 'Chinook', 'Johnny the Fox', 'Koolhaus' & 'Mr Cappuccino'.

Members

Markus Schulz

Influences

..Dark Heart Waiting Official Video: ..http://www.youtube.com/watch?v=ssQkEV-WR5Y.... .... .. .. .. .. .. .. .. .... ..Do You Dream Official Video: ..http://www.youtube.com/watch?v=3Ry3rX6kBCQ.... .... .. .. .. .. .. .. .. .... .. .. .. .. .. .. .. .. .. ......

Sounds Like

Markus Schulz
Bio:
................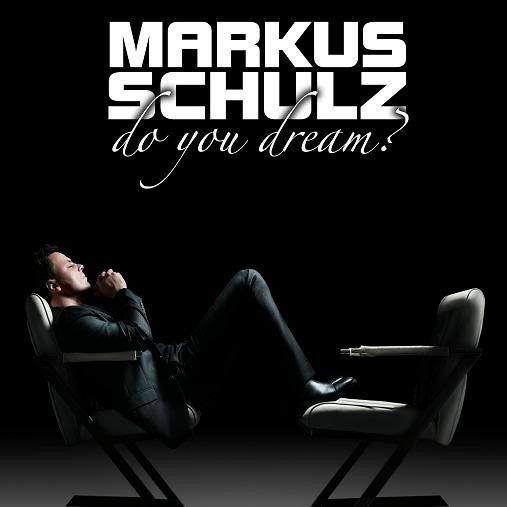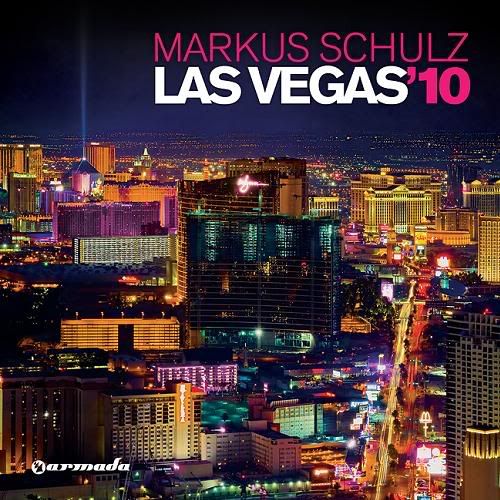 Official Markus Schulz Website: http://www.markusschulz.com
Official Markus Schulz Facebook: http://www.markusschulz.com
Official Markus Schulz Twitter: http://www.twitter.com/markusschulz
Official GDJB Twitter: http://www.twitter.com/gdjb
Official Coldharbour Recordings Twitter: http://www.twitter.com/coldharbourrec
Official Global DJ Broadcast Website: http://www.globaldjbroadcast.com
Official Markus Schulz Forums: http://www.markusschulz.com/forums
Get your gear for Coldharbour Citizens here: http://www.cafepress.com/markusschulzcom
The rise to great success with most top DJs starts with a dedication born out of an obsession for music. For
Markus Schulz
, his story was no exception. Originally from Germany, Markus moved to the USA aged 13 and quickly become engrossed in the break-dancing scene of the time. Although a talented mover on the floor, a chance to dominate the decks at a breaks party he helped organise became the pivotal moment when Markus decided upon the path of his life's work.
That dedication has since seen him storm up the charts to take his current place at number 8 in the prestigious DJ Mag Top 100 DJ poll 2008 - a position surely set to rise in 2009.
Markus always had a desire to meet the world and has continued to tour globally over the past few years, bringing his unique brand of progressive and melodic trance to thousands of clubbers from as far afield as Australia to Russia and as far away as China and Trinidad, that combined with criss-crossing in his own country of the USA. Markus also dominates the airwaves with his weekly radio show, Global DJ Broadcast and can be heard in over 30 stations worldwide.
His very special "Ibiza Summer Sessions" debuted in summer 2006 to rave reviews. Wanting to give the listener the feeling of being part of the Ibiza summer, Markus planned each week with the hottest music and best DJ's from the Balearic Islands. The mission was to bring Ibiza to those who couldn't be there and to add to the experience of those who were. And it worked, with new stations around the world grappling to sign the show for their listening audiences. Through his radio show, Markus was able to reach out through the airwaves and meet even more people, thus touching their lives with his music.
Markus has built himself a stellar reputation as one of the global leaders in production as well as a world renowned DJ. His own label, Coldharbour Recordings has delivered over 60 A-list releases within 3 years. His commitment to his own work as well as his peers' has seen numerous solo, collaborative and remix projects that have enabled him to boast an unrivalled discography, largely inspired by his travels and the people he has met. With his heart at the soul of every project, Markus consistently delivers hit after hit, most notably with 'Without You Near', 'Daydream', 'Perfect', and his latest chart stormer 'The New World ' - the booming trancer and theme tune to the infamous Transmission party that has clearly set the tempo for 2009 on fire!
Following phenomenal success with Miami '05, Ibiza '06 Markus continued his city inspired series to deliver us the hugely successful Amsterdam 08, which has been nominated for Best Full Length DJ Mix at this year's IDMA's taking place at the annual Winter Music Conference. The nominations don't stop there - he's also up for Best American DJ for the second year running' could this be his year? Next up, Markus continues his musical tour of the world with this year's Canadian inspired 'Toronto 09', a mind blowing belter that celebrates the community spirit within the clubbing scene of the city. 2008 saw Markus release Progression Progressed, a rare reworking of his album Progression 2007 that brought together a collection of interpretations by some of the most talented producers on offer including: Mat Zo, Nic Chagall, Mark Otten and Monogato, as well as an inspired collection of remixes and new tracks from Markus himself. Toronto '09 gives Markus the opportunity to bring his experiences from his tours and inspiration from his audiences to all fans worldwide with his unique stamp on things.
Schulz's steadily growing collection of awards is testament to his influence on the dance music community, and ever increasing popularity. His relentless determination to bring new sounds and new experiences to his audiences and fans worldwide demonstrates a passionate enthusiasm that knows no bounds and firmly sets Markus up as one of THE forces to be reckoned with in dance for 2009 and beyond!
Stay tuned, his story has only just begun...
.. ..
   About Armada Music
Fill out this form to receive the Armada Music newsletter!
E-mail address:
..
..
..
..
..........
..
Member Since:
August 20, 2005
Members:
Markus Schulz
Sounds Like:
Markus Schulz
Record Label:
Coldharbour, Armada
Markus Schulz has 65388 friends.