About me:
Prayers, Poetry & Invocation * Change In Perception * The Winds Of Change * Goddess Themes * I practice magic not sorcery * Magic Not Sorcery * Magic Is Empowerment. * Poetry book being released soon..... Think about it they've indoctrinated you since the day you were born... The outcast needs to break away from indoctrination of society...He needs to set himself apart.....They told him to forsake his heart and follow the way....The way to a lost of self-hood....Maybe because they've been in some indoctrinated camp like Religion, The Military, or Education.. Check Myself on the black & white Masonic Chessboard....Check made. In this game you need to think for yourself....... Many of my poems are indeed Goddess poems,prayers,and invocations acknowledging the feminine beauty of the universe. Also the way I live, love & worship, my passion towards her. I seek truth, The truth is my path. Spirituality is the way, It is the only way. I pray we evolve with love. I wish to work with creative & talented people whether it be in writing, theater, film, music or religion themes, I'm interested in creating beauty and the expression of passion, the human heart, our soul essence of beauty & love;The truth is the way to follow and it is my path. It begins with individuality, not in conforming or being deceived to follow normal standard of conditioned behavior. If you wish to use my poems in songs, please contact me. I wish to be published and read by many. I'm a dreamer; I need help in getting my work out there; I can only publish what is copyrighted. I'm always writing, I'm a loner, a real one, a lone wolf. I believe in myself and what I'm doing. I feel very passionately about it. I will always be true to myself and follow my heart; It's the only way to be. I was born on the cusp of January 20 with a moon in scorpio; We must constantly watch ourselves and question things that we're being instructed to believe and accept. We must also question ourselves and not fall into ego; Because we're human and it's our dual nature. I know many are afraid of the conspiracy theories; I ask that you observe with an open mind, therein lies the truth. That's why we must understand our infinite nature,because in doing so, you'll conquer the fear of death. ......Sexuality & Spirituality go hand in hand...Yes, Society & The force behind it does promote materialism...The sexuality they promote seems to lack in spirituality.. Look at what they're promoting? It lacks in creativity & beauty which is why romance is nearly dead.....In promoting the materialism and lack of spirituality we've what we have....I'm doing my best to put it back out there. The Observer....Nobody sees the man hiding in the dark corner of the room but he sees everything; He observes it all.
If this is the last kiss or the first kiss let's make it count? A kiss is just a kiss...Is It? Are you passionate for her? Do you want her? Do you love her? She will know it by the kiss, you cannot fake it when you take her into your arms. It has gone deep before when the emotion was there all my passion for her was felt in the way we kissed. It was intense & I was hungry for her, wanted her so. She was to be desired. I told her I loved her so in the kiss. Let nothing be forbidden I want to kiss you all over and discover you like the lover who doesn't adhere to judgment; for it is not a sin and I'm not bad for wanting so. Let us be free in the moment and shine ever so beautiful together, because to me your beauty is divine, hand in hand we can step over these lines, higher & higher love gives you the power to fly, believe it to be, to dare so is to dream, Cast yourself out of this illusion nothing is what it seems to be, we are so much more, touch upon what is already known, I'm going to kiss you my dear sweet love. (C) Copyright 2012, All Rights Reserved.
I like the idea of a New World, but without the order, the disorder...If we're going to have a new world the disorder need to go....New World Open-ness of the hearts & minds.....True Illumination coming into being...We're on a Spiritual Battlefield..I don't know but I'm wondering. I'm being humbled in respecting the mystery, I'm not some arrogant know it all..... I do know there is much mystery to respect, that much seems quite evident, overwhelming evidence seems to support it...Life is just a dream, and we're the dreamer....dreaming it into existence, being that we're consciousness, it makes perfect sense to bless upon it...everything has some significance & some beauty behind it, you're the perceiver, you're the one who needs to see it for yourself?.. ..
.. Word Game...All the same...Conform them... I feel like I'm trapped here in hell.... As you fall under the dark spell of uncaring & vindictive women. The shallowness and rudeness of everyday people becoming what they've been conditioned to follow...Mind control in television, The media and entertainment. Manipulation in religion and education.. Vaccination, poison & annihilation in eugenics... ... And the people are made to follow all without questioning...I'm here in hell..Tell me how could it be any different? I am here and fear is the enemy...Let me be. Let the tears fall. Let me experience what it's like to feel..Too falsify the truth and suppress the wisdom...Give me my death, I believe in something beautiful. (C) Copyright 2012, ALL Rights Reserved.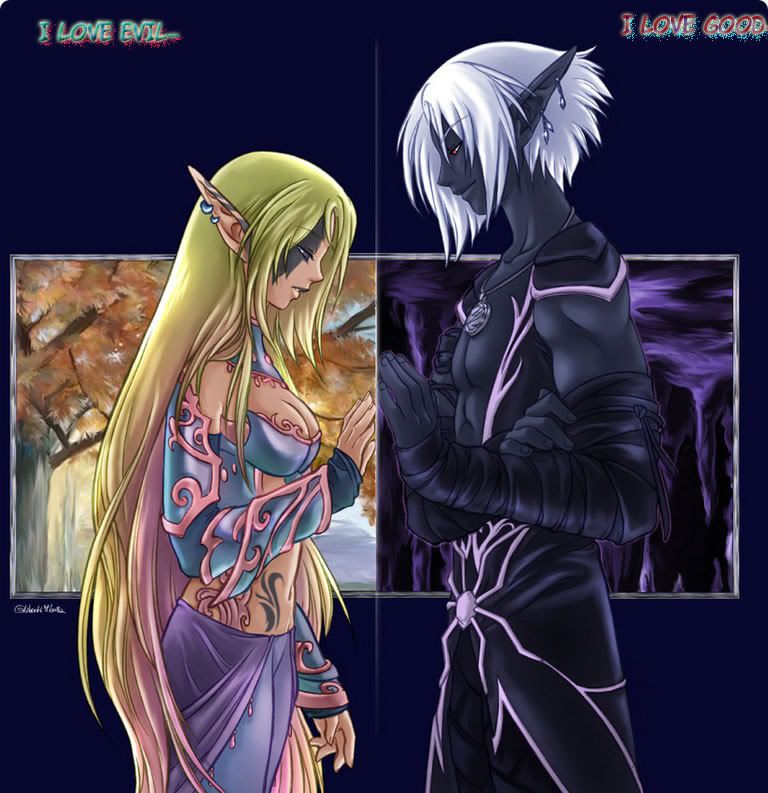 I am more comfortable in darkness and despair than I'm in being happy. Something more real about it, something more deeper about it. I don't like being in the crowd. I don't like being in groups; When I go somewhere I often prefer to sit alone in the back of the room...It's something that works for me in the poetry I wish to write...Drowned with feelings. If I was to go the other way with groups of people and pretentious laughter it just wouldn't work for me, the feeling would be lost. People don't understand but I do. I know what I must do in order to create. I must dwell there in darkness.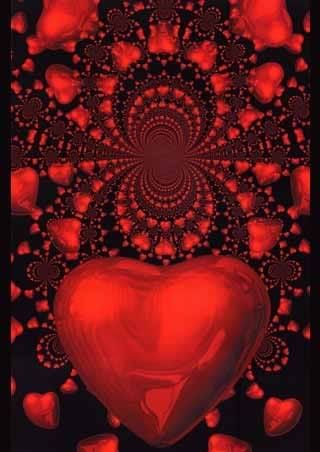 Regina's Prayer:There are tears in my eyes, and she sees it when she stares into mine,She sees it. I was more aware of her beauty than any man on earth. How I wanted to care for her more than anyone. I dared it to be! I just want you here near me. In the light of the stars, In the light of the moon, I am calling out to her, Regina. Hear my prayer and come near. Here I am feeling down; succumbing to loneliness. Kissing her was beautiful and it was deep, the deeper we felt under. I've gained nothing in losing you and succumbing to temptation. I would rather serve in devotion;There is passion in you and passion in me: Why are we fighting this? Maybe it's to late and the gates of hell have imprisoned me here. So I walk into the darkness and face the fear. I'll talk of love and write it into poetry. I cry for you still as I did before. May we meet once as we did before; In the streets we travel together; In our shoes we walk towards each other again and again. Please, I pray with her in sight; The night is upon with stars shining brightly overhead; Let it be heard my spoken word. (C) Copyright 2009, All Rights Reserved.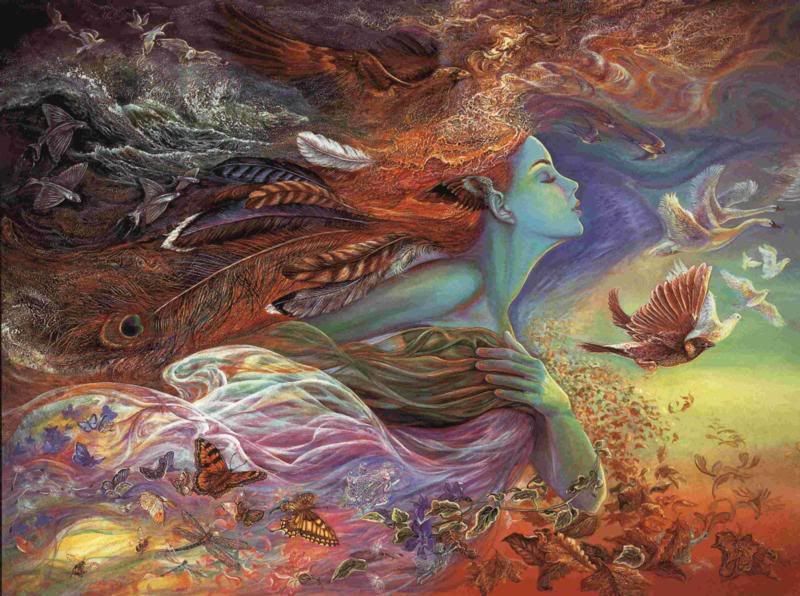 ETHEREAL FEATURED IN PRAYERS, POETRY & INVOCATION: Ethereal is the blessed word bestowed upon her. I do believe it's a blessing as she shows herself before my eyes. As I bow to her may I give what I'm willing to receive. My religious rituals are sensual in their nature. The allure of her sensuality is the beauty of her skin; It's not a sin to begin here, to taste bliss this way. My kiss to her is my devotion. In my lonesome despair I miss her everyday. As I pray may it be repaired. The air in which we breathe shall invigorate us. Her hair flows freely in the wind. The intuitive mind unveils the mystickal symbolism of dreams. My primitive rituals touch upon the intuitive heart. The male/female duality cannot be separated apart. It seems desire inspires the art I wish to create; The memoir of a dream. I see her reflection in the light of the fire. The Moonlight builds my attraction towards her. The lovers card is drawn from the deck. Visions of her are of angelic proportion which to dream upon. The creation of beauty that is bestowed upon the feminine power. Her rightful place is as The Empress Of The Tower. Her lovely face is seen in my minds' eye; What binds me to her is where it's to be found. I've fallen from the wound. The sound of my spiritual voice I had to hear, It leads me to her. May my proses be read as prayers; That which be blessed upon is given and received. Ethereal is the blessed word bestowed upon her. What I need to heal is what I need to feel. It is in following the heart I've found my deed. She feeds my hunger; I am worshiping at her feet. Yearning to feel the intensity of her heat. She is wise I may learn from her. The Sun and Moon will rise; Therein the very nature of it is the pureness and mature way which to follow; She tunes me in to that awareness. This instinctive feeling gives way to the primitive howl at her feet.(C) Copyright 2006, All Rights Reserved.
First Sight Of Her. First Sight Of Her. Like a burst of flame there she appears. A spellbinding effect, A hypnotic reaction, Spellbound...... Please come around here again. I could kiss the ground that she walks on. A shooting star shoots across the night sky. She has taken my sight. She's a Moonlight vision, So weak on the knees, feeling like Elvis. The wolf is howling in my head. Memorizing a prose I wish to read her; And a rose I wish to hand her. I can still recall my vision, the instant infatuation, the instant attraction. A strong chemical reaction; The passion coming off of my lips. She's a portrait of divine essence. A masterpiece of beauty; The living embodiment of art; The rhythmic pounding of a heartbeat. The music that takes me away from this mundane reality; The beauty I cannot lose sight of. Command me as you wish; The touch of your hand. The erotic ritual is about to begin. Light the match and let it burn on the floor. The erotic fixation that will have you coming back for more. My eyes show her where I wish to explore. A taste of passion that hungers the addiction. I'm the wild lover who only wishes to discover; The spiritual seeker wishing to peek behind the veil. Inspiration is what I'm looking for. The vision is the inspiration. As the night falls someone is calling out to her. Blessed in your angelic beauty; I cannot help to be a mere lackey at your command. ( C) Copyright 2009, All Rights Reserved. Featured In Prayers, Poetry & Invocation.
DESIRE: A spark that is lit between her & I is forever burning; desire inflamed within us for her & I to secretly explore one another as we surrender together as one in the heated burning flames of passion. ( C) Copyright 2009, All Rights Reserved
How do you blame the Indoctrinated one of religion for turning her back on you if she believes it will send her to Eternal Damnation for sexual passion? The Sin is on Organized Religion for deceiving one into their lie, their control. Organized Religion Versus Spirituality..One is a Cult the other is to discover your true being... What you're becoming...The other has it already lined up in what you need to become, it sets limitations & conformity...the other seeks beauty and is always guided by the heart...always in the state of becoming...... Something that's been bothering me a lot and that is RELIGION..because I've experienced it like never before with someone I care very much for, and that is the guilt, shame & controlling mindset, the guilt which causes pain to manifest in the body....I'm not for any religion...As David Icke says, " Infinite Consciousness doesn't do religion...I don't consider myself a Wiccan for those who ask me..I've moved beyond those labels. * * *
She came to me as an angelic vision. The passion was there from the very beginning. What was lying dormant became euphoric. She sparked the fire that ignited my burning desire I'm feeling inside which I could no longer hide. The revelations have got to be heard which they will dismiss as weird. The dark nature of the soul is the human condition. The darkness of religion being born in blood; Adorn in hooded robes. The black man falls submissive in slavery. These visions of Tiffany I cannot stop conjuring in my mind. Binded in chains,blinded by the light! The night calls me forth; I wake with a hunger that will intoxicate my soul. Release me from this cage I'm a captive animal with primitive instincts. She moves in on him so seductively purring like a cat. Her feline movement is her natural way of being. He falls under her spell; He will tell you without regret that he would do it all over again. It cannot be recovered the lover is left wounded. It's over with her. There are other angels being called upon. A possesion has taken over them. The demonic structure is being laid out. It is being instructed by dying old men. She is the maid being paid to drink the champagne with him. The deviants are being called upon in the garden of edan. The arteries are hardened; Death it must be for the earth to renew itself. The sacred ground being wounded by the very voice of the human self; I've ventured my way out of the norm; Heave the warning the storms are upon us. The people who are conformed have had their opinions formed; Therein is the danger of the endangered species. I came to her as a stranger in a most unusual strange way of events; She is heavensent! My kiss is my devotion; The mourning heart needs to miss her; It is my calling to you,Tiffany! This chemical reaction which I'm feeling so strongly could ignite an alchemical reunion. It will be in the nightfall when the sight of her reappears. May she hear my poems,prayers,and invocations calling out to her. The dark nature of my soul is why I'm unable to cure myself. There are those who have wept in the depths of despair, knowing what is shown seems beyond repair. I've been blessed in these Goddess like visions of Tiffany. This epiphany of Tiffany keeps me asleep in isolation. (C) Copyright 2009, All Rights Reserved.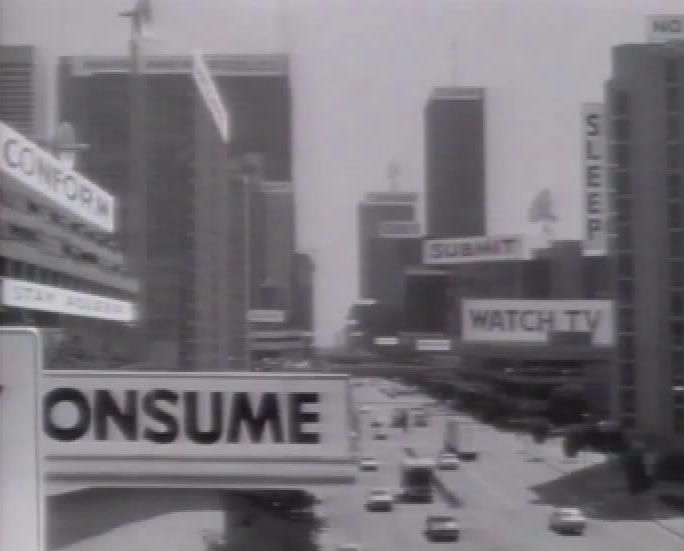 Zombie Reality.....Die, Die, Die, Dead Souls...All that you see is a lie but you will come to believe it is real because we have told you so; Zombie Reality you will conform and accept it all as the norm....Zombie Reality we have the answers, we have the solutions, you have been conditioned to believe us.
Who I'd like to meet:
ANGEL FEATURED IN PRAYERS,POETRY & INVOCATION: She's beautiful. It's like seeing a vision of an angel. For myself to envision what it be like seeing an angel in all her angelic beauty; It would be a picture of yourself that I be painting.
David Icke: You know you will be in a house and you see a cat for instance reacting to what is to us empty space and you will say what's wrong with the cat there's nothing there but to the cat there is something there; Because it's visible frequency range is much greater than ours and therefore it's seeing things in the space that we cannot see.... I've always believed that to be true; That's why I always refer to Cats as our psychic friends...Animals have amazing extraordinary psychic instincts...that's the human being if not suppressed & weighed down. ....My Cat Eyes Poem: Cat Eyes Featured In Prayers, Poetry & Invocation: Her wild sexy eyes. She's foxy. Seductive like the sound of Roxy music. Her spellbound eyes. Her face is a portrait of beauty that could forever be painted. She's a wild child. One who dares to live on the edge; Knowledge is awareness with a primitive instinct; Instinctive like a cat, Cat Eyes.
VICTORIA SECRET POEM: She is a rose, I had to stop and get her scent. Like the taste of sweet candy I fell at her feet. Your spellbound eyes have me locked on sight. She is like the night; I cannot wait to fall under her spell. Her dark eyes are mystifying. She knows I'm submissive. She shows herself naked in true artform. When the door is shut I hit the floor. She always leaves me wanting more. Believe me when I say she's beautiful. She is a Goddess answering my prayers. This is my religion. This is the way I worship, The sacredness of a kiss. The barenakedness of her dance. It all seems surreal,Like a passing dream. I know that my passion for her is most real. My innermost thoughts of her are passing through the dreamcatcher. May we wake up and rediscover one another. I want to be your lover; I want to discover what no other lover has ever discovered before. This euphoria I know only from you. Show yourself once again. Your nakedness, Let me bless with the touch of love. Creativity flows,beauty will grow from it. I'm dreaming I be King so that she be my Queen. I stand here as a poet wishing I could take her by the hand. In a land ruled by fools we choose not to follow. Don't allow them to stop you from dreaming. Listen wisely we'll rise above this poverty. Such beauty I know in your eyes; I wish to touch upon it over again. Something truly beautiful has awoken within thee; It is the unspoken language of love. (C) Copyright 2009, All Rights Reserved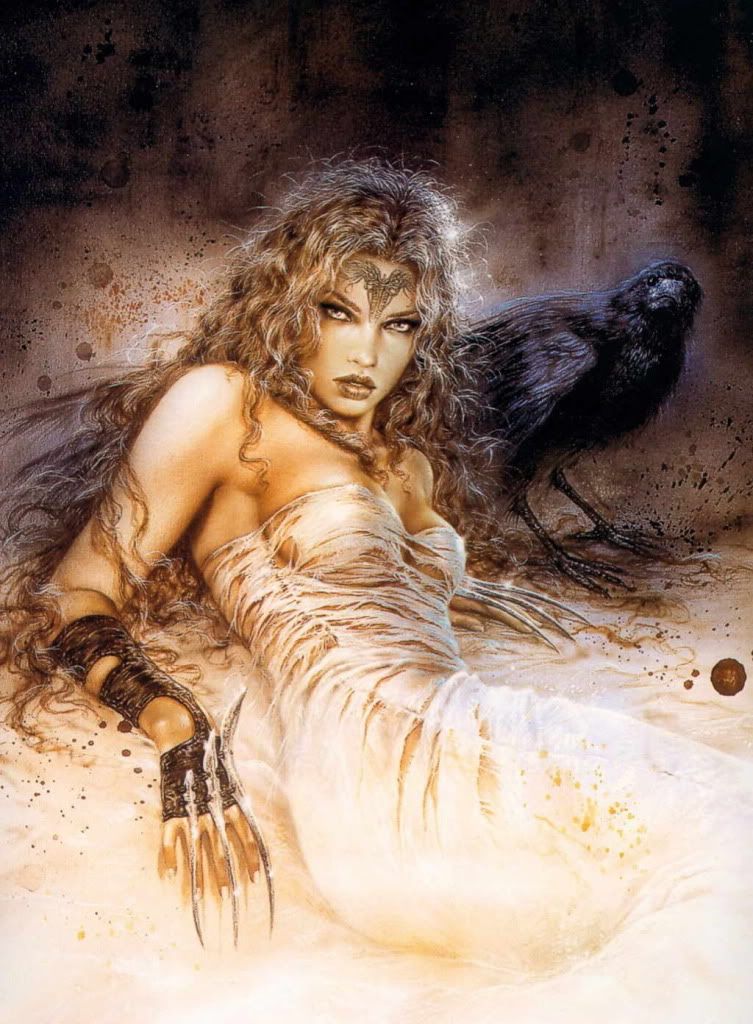 The Renaissance Gypsies live for their passion. She is impassioned by the dance. Iris The Sunflower, She is showered in the rain. A Thundershower is being summoned; The toxic waste landfill, Their Almighty demands; The weather forecast is under their control. Her intoxicated scent,hypnotic eroticism, Cat eyes mysticism. A gothic cross I wear on my heart. All in the name of art this painted canvas is bestowed upon us all; Giving way to perception of mental stimulation. Infatuated, It's love at first sight. Above the birds fly; The nightsky unveils itself every night. The laws of attraction, Claw like carvings, She must be heavensent! Bewildered! Thunderstruck! An evanescent dream. It's not a coincident, I'm ready to reinvent myself. Iris The Wildflower, We're in a state of bliss. I await your presence; Take that animal stance, enhance the dance; Let it be felt to the beat of your drumming heartbeat. Romance is timeless. Raise the cone of power; Once again I must come to believe. When they weave that web to deceive; I conceive the intangible. Iris The Moonflower, Thundershowers roar out womanpower; The Empress Of The Tower commands The Towering Ocean. She's empowered with the motion movements of the song. Something instinctive tells me we do belong; I think they're wrong. A scented potion labeled tranquility has the effect; Just like her beauty did to me. Iris The Flower Girl, Visions of her are divinely pristine. Give me this wine to drink; I believe with heart and soul; Touching upon what is divine and beautiful. It is my religion to serve a young maiden whom I look upon as my symbolism of a Goddess. The wild eroticism at your feet keeps me howling. The Empyreal symbolism is most real to the naked eye. Iris The Passionflower, blessed with a kiss. (C) Copyright 2009, ALL Poems are registered copyright. Featured In Prayers,Poetry & Invocation
Some like women..Some love women...A few will kiss them here and there, everywhere in between, there are the inhibited ones and there are the uninhibited ones. The one who stares into her eyes and will dare to go deeper. (C) Copyright 2012, All Rights Reserved.

posted a new blog entry:

​You cannot save humanity, You can only save yourself, Nobody else will. What You Follow It Makes You Cruel, Because You Live By Thei...