Play

Play Next

Add to queue
Play

Play Next

Add to queue

25,817 plays

Play

Play Next

Add to queue

15,569 plays

Play

Play Next

Add to queue

14,377 plays

Play

Play Next

Add to queue

18,088 plays

Play

Play Next

Add to queue

7,954 plays
Yonder Mountain String Band has always played music by its own set of rules. Bending bluegrass, rock and countless other influences that the band cites, Yonder has pioneered a sound of their own. With their traditional lineup of instruments, the band may look like a traditional bluegrass band at first glance but they've created their own music that transcends any genre. Dave Johnston points out "What could be more pure than making your own music." Yonder's sound cannot be classified purely as "bluegrass" or "string music" but rather it's an original sound created from "looking at music from [their] own experiences and doing the best job possible." The band continues to play by their own rules on their new record The Show.

The Colorado-based foursome has crisscrossed the country over the past eleven years playing such varied settings as festivals, rock clubs, Red Rocks Amphitheater in the band's home state, and recently the Democratic National Convention in Denver at Mile High Stadium opening for Barack Obama. Their loyal fanbase has been built from this diverse setting of music venues as fans latched on to their genre-defying original sound.

In between tours the band spent time this last year working on its fifth studio album. Set for a September 1 release on the band's own label, The Show is the second album with rock producer Tom Rothrock (Beck, Elliott Smith, Foo Fighters). While some might scratch their heads as to why a string band would want a rock producer, this decision was a natural choice for the band. "We don't have a lot of nostalgia for the past," says banjo player Dave Johnston. "You shouldn't try to recreate the 1940s. I like to think of us as informed by the past and all the great performers before us. But we also want to look forward rather than give people something that has already been perfected." (Read more . . .)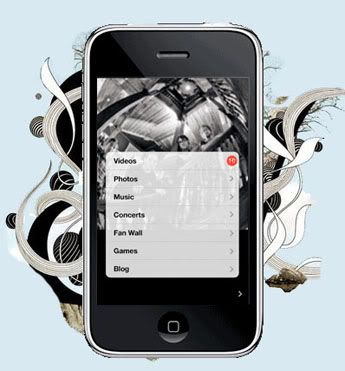 Stay connected with Yonder's tour dates, news, photos and more on the band's brand new iPhone app. Check out the application through itunes. It's compatible with your iPhone or iTouch. The Yonder website is also now mobile-friendly and easily accessible on your phone, blackberry, iphone and more!


Get the iPhone app here!
Help us promote! Copy and paste the code below to put this banner on your myspace profile or website.
Copy this code to your website to display this banner!


"Dreams"



"Steep Grade, Sharp Curves"



"At the End of the Day"


Yonder Mountain String Band has 42973 friends.